Fernando Vieira is a name quite familiar among the citizens of Braga and its surroundings. The name is also becoming increasingly recognised in the world of Erasmus+. But who is this young man we are presenting today? And why is it him that we chose to present in more detail?
Fernando is, as you will see from his answers, a rather reserved young man. Usually, people like to brag about their accomplishments, but our current interlocutor is not like that. In fact, he does not particularly like to talk about his achievements, and there are a lot of those, even though our delightful interviewee will soon be celebrating only his twenty-fifth birthday. Rather than words, his work shows why he is so successful in everything he undertakes. The young Portuguese told us why he prefers to be employed as a manager in an NGO instead of doing the same work in a private company. Coincidentally, Fernando also revealed something else to us – the fact that he is not only a manager, but in the NGO of which he is the vice-president, he is also a manager for well-being. How does he take care of his employees, volunteers and everyone else who in any way works with him and the organisation he is employed in? How does he himself cope with the stress at work?
Although he did not divulge much about himself and his successes so far, we believe that he will certainly achieve much more and change the course of life for many with his knowledge and abilities. Soon!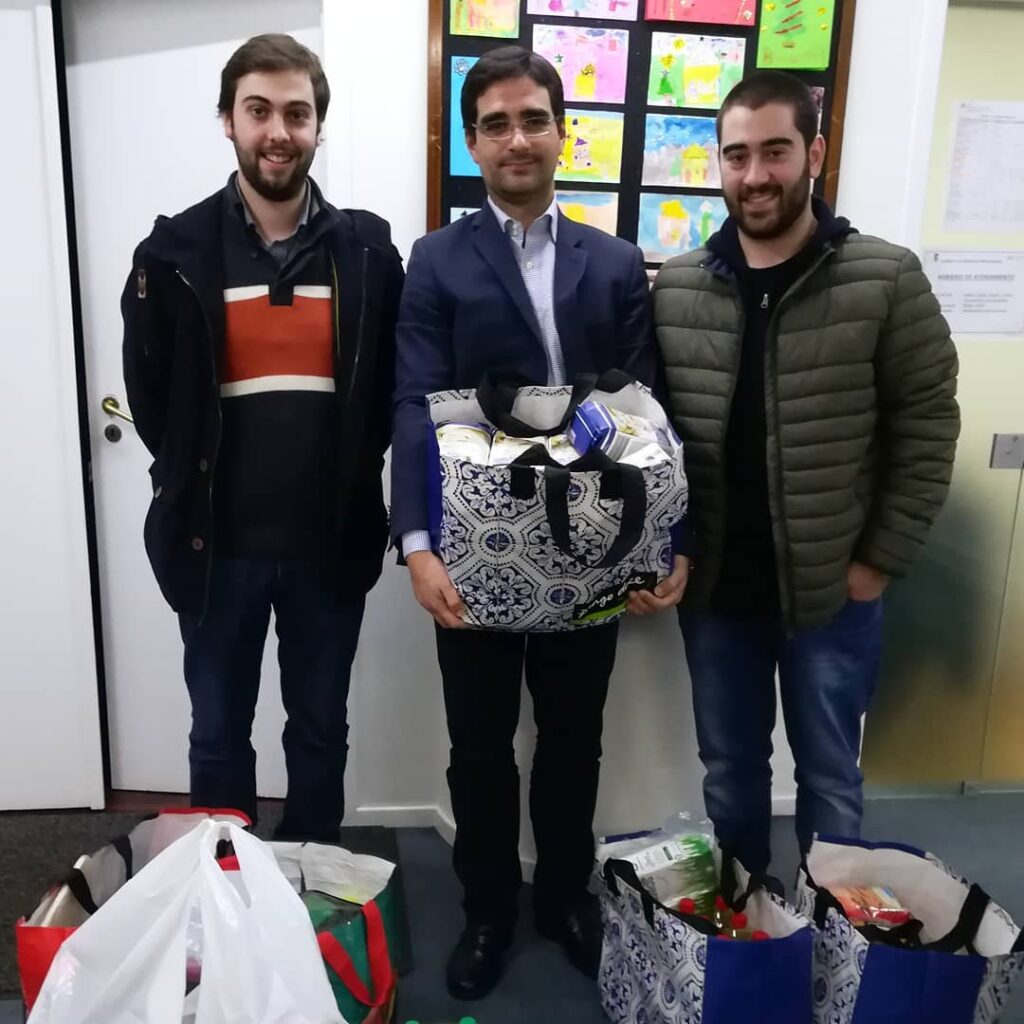 In the beginning, would you please, say few words about yourself, specifically about your professional life and work experiences.
If I have to describe myself, I would say I am a person who likes to try it all and to develop in different sectors, that is why during my professional trajectory, I have experienced working as an architect (my degree), as an event manager, barman, manager of agriculture projects and, of course, training and educational project manager. I can say that from all these experiences, I have learnt a lot, and I have become the person I am today and the manager I am today, being able to easily coordinate teams in projects.
Fernando, in your daily work life, you deal with a lot of different people and groups of people – staff, local volunteers, European Solidarity Corps volunteers and young people, who you meet on training, youth exchanges … – youngsters that come from different countries, different backgrounds and many of them you never met before. You know your staff well, but on the other hand, there are youngsters you meet for the first time during a week-long activity, and you need to work with them, deal with their needs, fears, and expectations. Is there a difference in how you as a manager approach all these groups and work with them?
First of all, it is of great importance to get a glimpse of the background of the participants before them coming to the project. It can be through an application form, which questions can help me and my team to get to know the future participants educational and professional background, as well as their motivation to participate in our project. Moreover, on the first day(s) of the project, it is mandatory for the facilitators to perform getting to know each other activities and to create a safe space in which the participants can share their fears, expectations, and needs. By knowing this, I can also adapt my work towards my team and the participants. In every project, I like to believe that I provide learning opportunities for all the participants to impact their lives in a bigger or smaller proportion, but still, do it.
Until now, what was the greatest challenge you had to deal with as a (project) manager in an NGO?
In my time as a project manager, I got to face several challenging situations, such as unexpected situations, which are not going according to the plan and need to come up as soon as possible with a plan B (trainers and or participants quitting from a day to another, or even essential services, such as accommodation or transportation). However, the greatest challenge was the COVID pandemic and its effect on our work. Effects are still very present, as we must implement a big amount of approved project from the last year, in restricted conditions and with a lot of safety rules (use of mask, gel, distance etc.)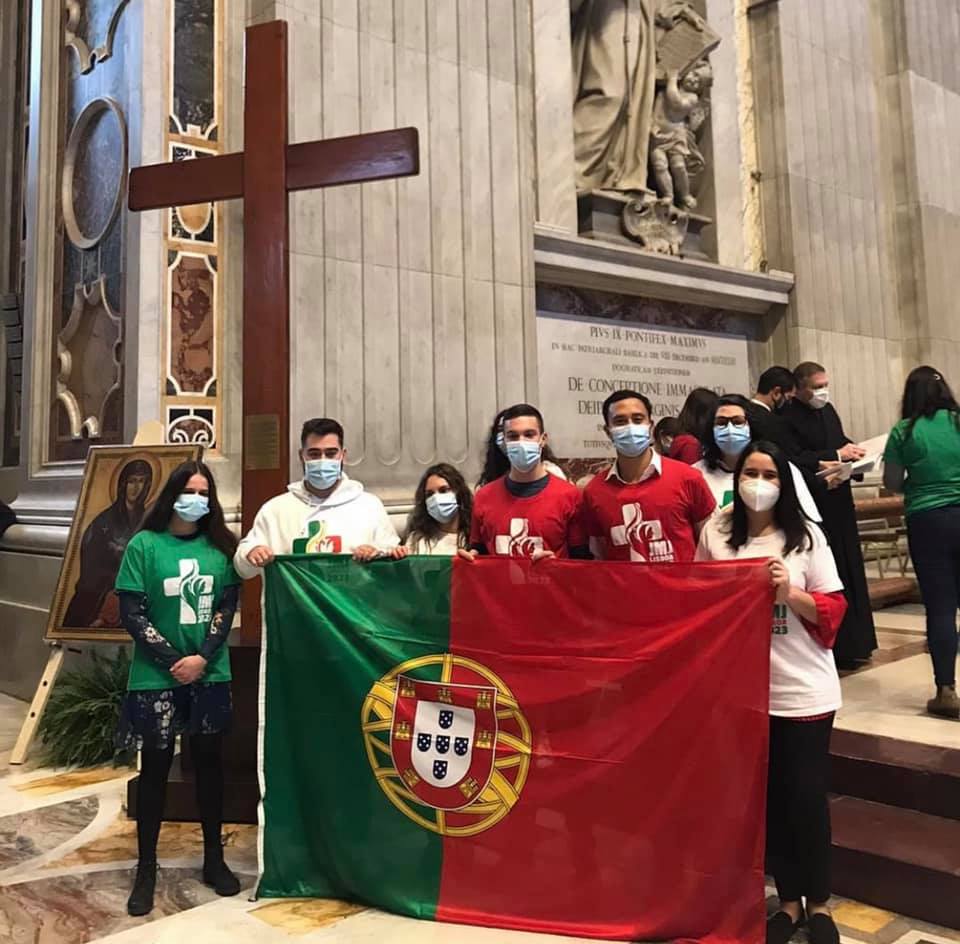 You have experience working in several NGOs as a manager, project manager. Do you also have experience working in other sectors? If yes, is there a difference between being a manager in an NGO and being a manager in a private or state-owned company? If you had to choose between being a manager in an NGO and a company, which one would you chose and why?
Yes, I have experience in a privately owned company, and the main difference would be the purpose. While for a company, the financial aspect is more important, for the NGO is the impact created in the target group, in our case, young people.
Other differences are the fact that NGO's have a human component, being more concerned about the process of development of the team. At the same time, the companies are more focused on the final result. As for the failure culture, in an NGO's it is more accepted and seen as a lesson learnt; however, companies do not accept it that easily. Therefore, I chose to be an NGO project manager rather than a company one.
I know you are very active outside the organisation as well, and you want to implement a lot of changes in your local environment. Can you tell our readers more about that?
What matters the most for me is to have a real impact in the communities that I'm involved in, giving young people the opportunity to develop their competencies and skills for them to become better in what they do or what they want to do.
I also like to do this for myself, as being an active part of different contexts fulfils me and helps my personal and professional growth.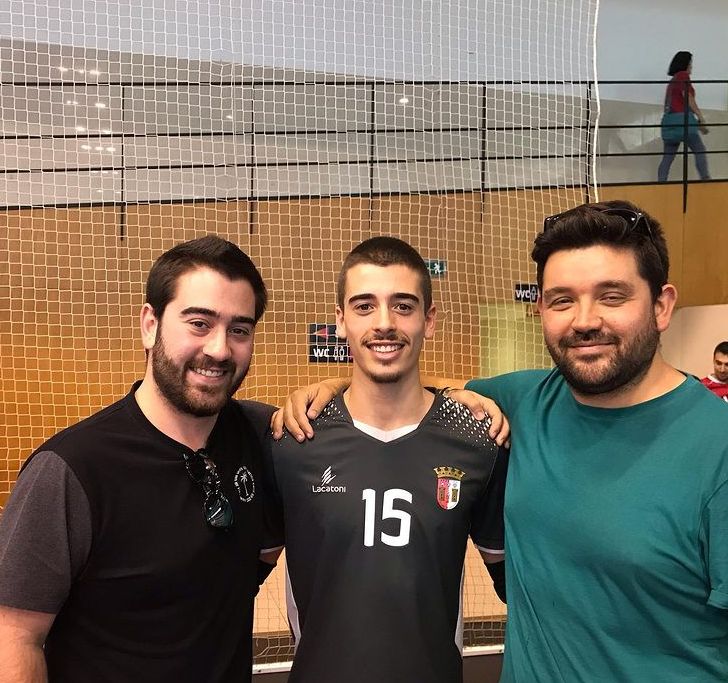 From your own experiences and contacts with other NGOs, would you say that people working in non-governmental and non-profit organisations are happy in their work environment? It is quite different to work in a company where the business structure is practically cemented and, in an NGO, where many times employees must be flexible and multitask.
I can say that indeed people working in NGOs are happier because they work for a purpose, and they focus on impacting and not that much on the financial aspect. And in our case, the impact we create on the young generation directly gives us the incentive to keep on going. However, I also consider that the amount of stress of people working in NGOs sometimes may be bigger. We need to ensure our fundings to be sure that we can keep our jobs and continue impacting our community positively.
In your opinion, what are the main characteristics of people that choose to work in an NGO, especially in the organisations that are involved in Erasmus+ projects and work mainly with youth? We know that employees usually work much more than they are paid for, and many organisations rely on their volunteers, who help and work for free. How do you motivate the staff and volunteers to stay in your organisation?
The people working in an NGO are definitely "people persons", with high emotional intelligence, great soft skills, the quality of creating safe spaces and pleasant working environments.
Regarding how I motivate my staff and volunteers, I consider it important for all of them to understand the main purpose and values of the NGO and share it. I usually involve everyone in a line structure in the decision process to understand that there is no me and them, but "we", and we must focus on the purpose and not on the money that can be made. Youth workers need to feel that they can help and impact the communities; that is why it is important to create direct contact with the communities through local activities. Moreover, in our NGO, creating a "family" environment is a priority, and we are all important in our specific roles / tasks.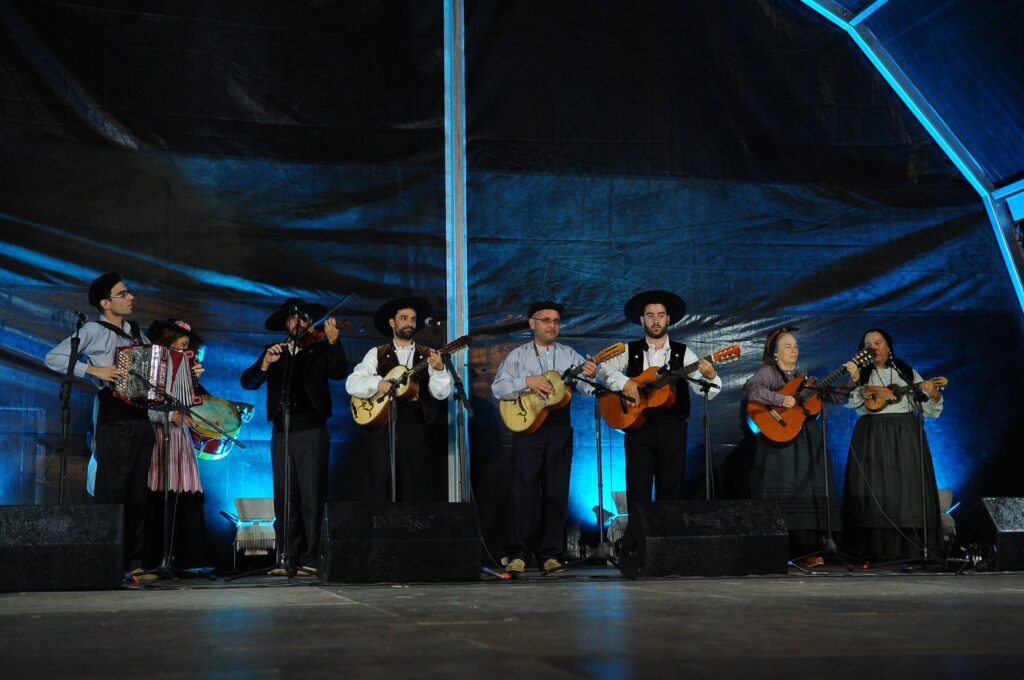 It is a fact that every workplace has its positive and negative sides. For example, you, your staff (facilitators, trainers, people that deal with logistics, etc.), and volunteers travel a lot, which is stressful by itself. Which are the positive sides and downsides of working in an NGO, working in Erasmus+ projects?
The positive sides: positive impact on youth; ability to travel; working with people that have the same mindset that you do create youth policies that directly impact the European Youth Generation, provide opportunities for all youngsters, especially the ones with fewer opportunities.
The downsides are the lack of stability (working from deadline to deadline), a lot of travel; stressful environment, many people (staff) see this field as a transition between University /Studies to the "real" work market, therefore, me as a project manager, I am in a continuous search of youth workers.
As mentioned before, you and your staff (also volunteers) work with youngsters from different countries, which can be stressful as well. Especially if there are multiple barriers – language, culture, nationality, characters, people, frictions between participants … How do you and your staff cope with private life, spending long periods of time away from family and loved ones? How do your co-workers and volunteers destress themselves? Do you take care of the well-being of the people, employees, volunteers, and participants, in the organization, and if, how?
Having a great relationship and working with friends let us be more relaxed and overcome all the challenges together. We do plenty of team building activities and always give Birthday gifts to our team members.
I also consider the small details that make people like what they are doing (having the right tools to do the job, like monitors, gadgets, other equipment, fruit and water always available). Moreover, we have a team lunch at least once per week to strengthen personal relations and team spirit.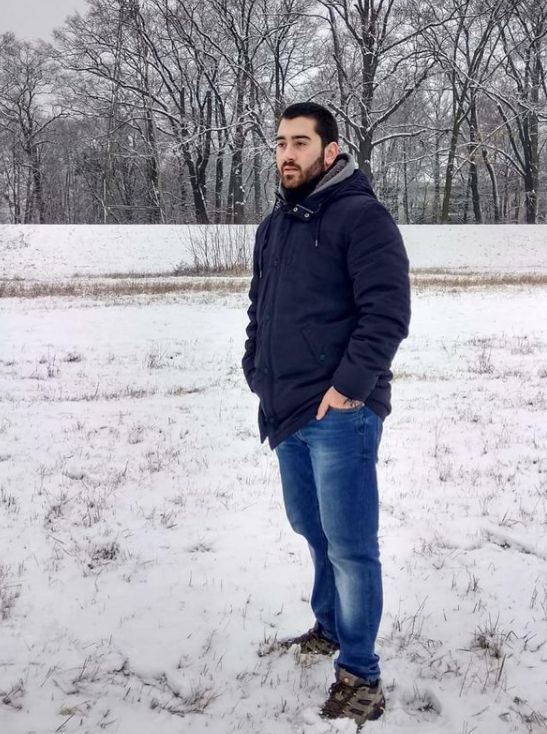 Do you have any support mechanism or a person that people in your organisation can use or turn to when the work pressure and stress are elevated, and they cannot deal with the pressure anymore? In your NGO, do you have regular staff meetings, sessions, discussions to deal with the issues, negative emotions, problems, stress, etc., that someone could have or has?
We have implemented a methodology of working in small interactive cycles, which allows us to properly adapt our work and have a feedback mindset. In this methodology, there is a dedicated time and place for people to vent and understand how we can adapt our working process to better go towards our team's goal.
There are some people that serve as my right arm in whom I can fully trust.
It is a stressful job in terms of it being a roller-coaster of work packages. We support more each other, and we take the bad moments all together but also the good and less stressful moments are spent together; we try to schedule impactful moments in less stressful times to make them keep in mind that moments that will support the less good ones.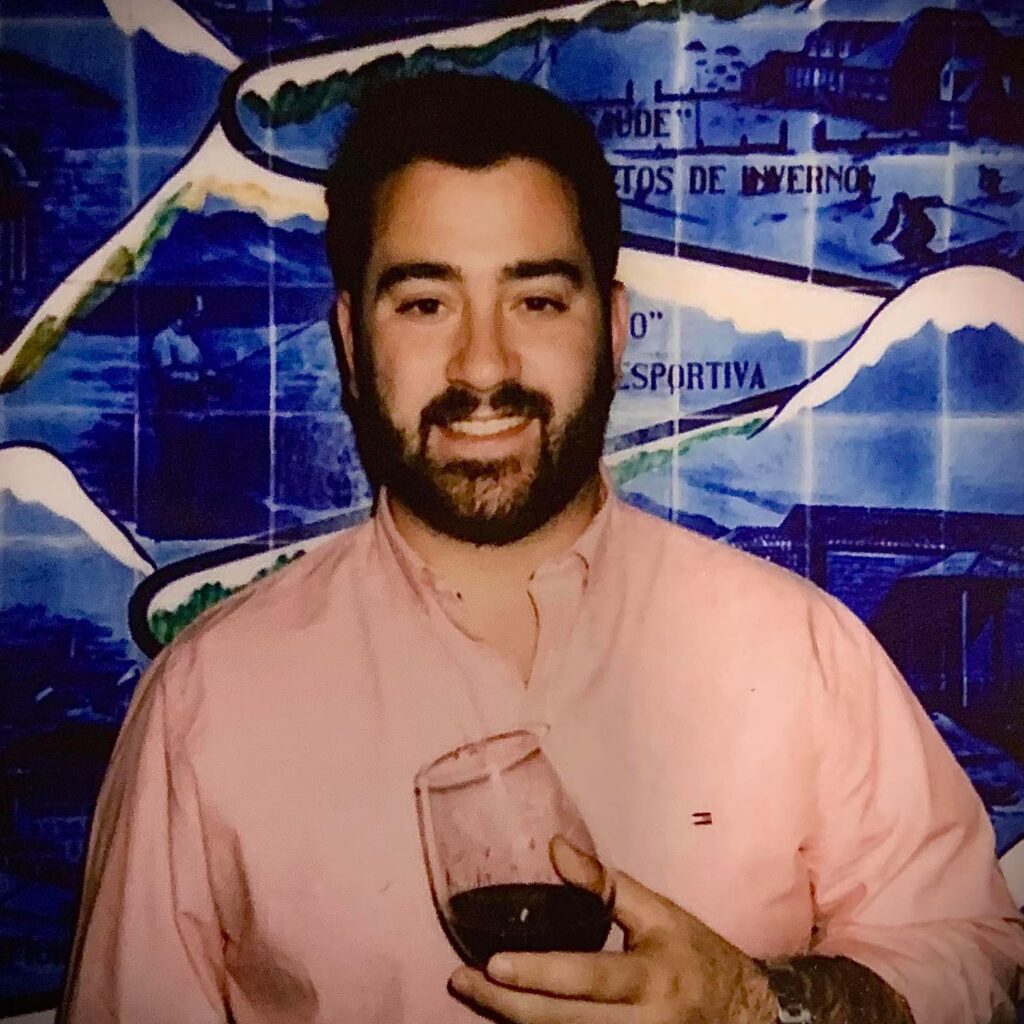 What about you personally? How do you deal with work-related stress?
I am lucky to have family support, and I have adopted a pet, which really helps me to deal with work-related stress.
I also have plenty of hobbies (Formula 1, Lego, Cooking, Gathering with Friends)
Moreover, having a well-equipped workstation with proper gadgets helps me do my work more pleasantly.